Terrace awnings for timber frame houses!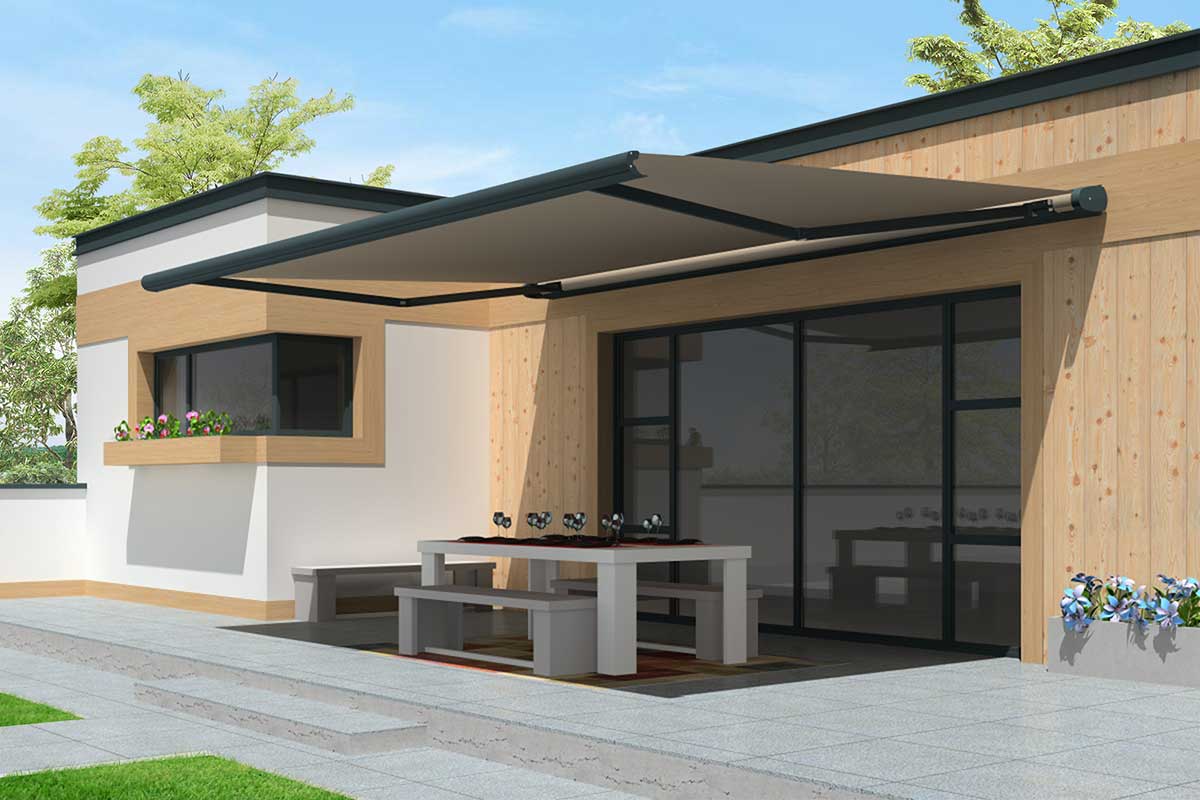 The 250 and 275 cassettes can be adapted to any type of installation thanks to the possibility of increasing the number of wall supports to reduce the stresses exerted on the facade, in moving them to align with the frame of the house and offset the arm supports in order to balance the tension on the canvas. This system allows installation on any type of surface such as on the exterior insulation for example. Vertical or horizontal dimensions, choose your awning from this range according to your wishes and the desired aesthetics.
Exterior awnings 250 and 275 are specially designed for timber frame houses. More and more common in the design of the facades; these houses require products specially designed to better adapt.
Multiple mounting brackets
The major advantage of the cassette 250 and cassette 275 suspension range is the provision of independent mounting brackets allowing multiple mounting possibilities. The number of wall brackets varies according to the width of the awning (minimum 4). The patented system allows the brackets to be aligned with the rafters of the wooden frame (wood frame or exterior insulation). Installing is easy thanks to the hooks integrated into the box.
Horizontal or vertical
Fully enclosed self-supporting aluminum box with LED option. The motor head and the adjustment screw are accessible with the possibility of removing the motor laterally. Another advantage of these boxes is the possibility of adding a manual override in case of a power outage. On the other hand, the independent arm supports allow them to be shifted towards the center. Finally, a slope adjustment that locks the arm in both directions and allows the adjustment of the height of the elbow.
Horizontal ou vertical
The horizontal height of the cassette 250 allows many applications. The upper part of the box is removable and the canvas rolls up. The cassette 250 can be fitted with a ceiling mount. The cassette 275 for a timber frame house has a vertical dimension. Depending on the desired configuration, choose one or the other of these two models of awnings that can be positioned on wooden rafters.
Motorization
Gear or motor drive with manual override
Motor access
possibility of removing the motor from the side
Complete LED lighting kit
optional



Stores Wood framed house awnings at a glance!
Installation on any type of surface (wood)
Multiple supports
Specially designed for wood frame or exterior insulation
Fabric protection
Choice of horizontal box (250) or vertical (275)
Easy installation
Download the brochure
"Installing an awning on my wooden house scared me. I installed a model 275 without a hitch!

Benoît M.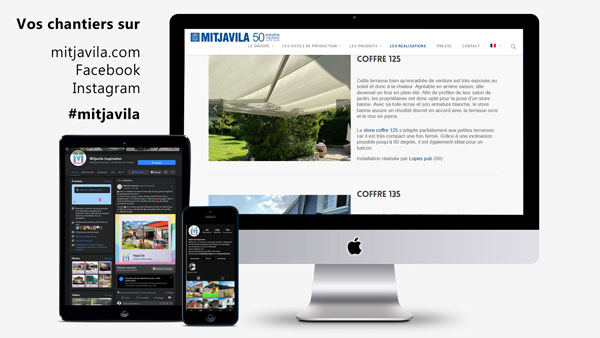 Looking for other solutions to protect you from the sun? This may interest you …
You are looking for effective and long-lasting sun protection. There are other solutions than the cassettes 250 and 275 for your patio. You can opt for a 135 pergola awning, a bioclimatic pergola, a Horizon 4 retractable pergola or a fabric pergola.
This post is also available in: Français (French) Español (Spanish) Italiano (Italian)