Quality
Establishment of a quality department in production sites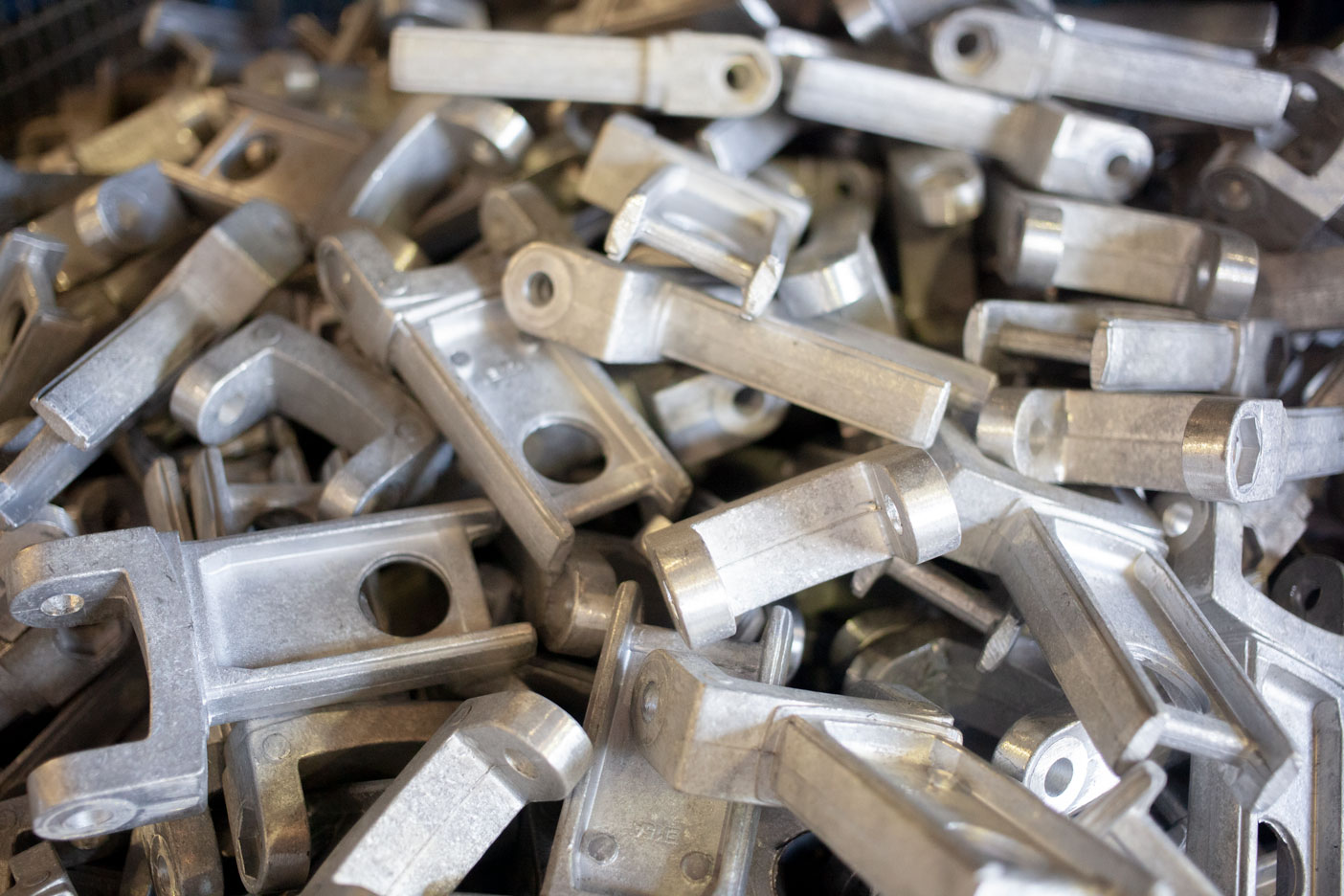 QUALITY APPROACH AND STANDARDS
THROUGHOUT THE MANUFACTURING PROCESS
Numerous tests are carried out, in particular on raw and lacquered aluminium profiles, but also on parts made of cast aluminium, zamak and PVC. All these tests are part of a traceability and quality approach implemented by the Mitjavila group. All our manufacturing processes are thoroughly monitored. This results in positive ratings of 95% to 99%. All our products meet regulatory standards for sun protection products.

Extruded aluminium profile testing
From the discharge of the extrusion presses to the end of the process, the profiles are tested and inspected to avoid deformations and ensure that all lengths are absolutely linear, that the surface area is error-free and complies with the design as well as the dimensions in the technical specification.

Testing of aluminium castings
Our gravity cast or injection moulded parts (automated) are checked during the mechanisation process, all parts with the slightest defect are immediately removed (Aluminium recycling), those corresponding to our requirements follow the different stages of production, before the brightening and powder coating stage. A final inspection is carried out during packaging, by means of random samples to guarantee quality products.

Corrosion test
Once extruded and throughout the coating cycle of parts and profiles, production is subject to several controls.
The many tests include:
– Impact test (verifies that the paint does not flake off)
– Scratch test (check that the paint remains in place)
– Gloss test (visual check)
– Saline spray test (this consists of accelerating the ageing of the lacquering on the profiles to check its durability over time).

Resistance tests
To meet the requirements of the European Directive 89/106/EEC "construction products", concerning the wind resistance of the awning. We have set up wind resistance tests according to standard EN13561. All our products are designated with a classification number according to EN13561. The objective is to validate the highest class in relation to the size of the awning. All these tests are carried out at our Vilamalla site in Spain.
This post is also available in: Français (French) Español (Spanish) Italiano (Italian)